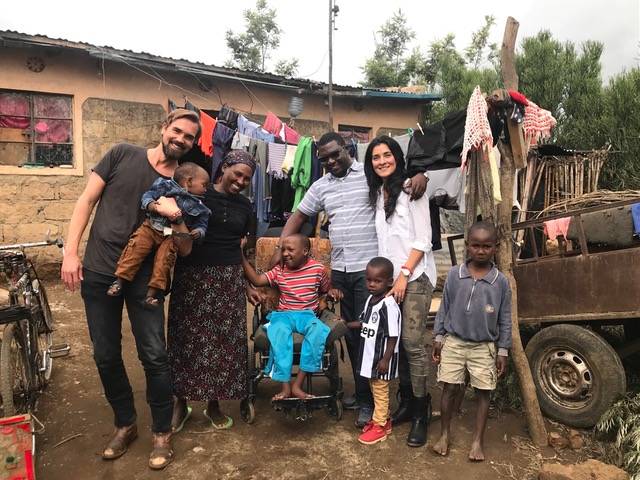 Co-Founder Zane Wilemon, Maker Mum Monica Wambui with her children, Co-Founder Jeremiah Kuria, and Creative Director Amal Wilemon
And so the journey begins for Ubuntu Life becoming the leading lifestyle brand out of Africa. What once seemed daunting and unattainable has somehow become a reasonable outcome for what our team has been tirelessly creating for the past 21 years.
If you are receiving this, the first edition of our monthly email newsletter, then you are either a current investor in Ubuntu Life or you are about to become one. :) I would like to thank you and welcome you. When we first started Ubuntu Life, we had no intention of creating a DTC lifestyle brand, but the journey has led us here as 1) the most viable way to grow a sustainable impact-driven business and 2) the best platform to share the remarkable story of our Maker Mums, Ubuntu Kiddos and the ever-changing landscape of Africa.
What you can expect from these newsletters is a monthly cadence on how your investment is doing, what is working, what we're learning, and how we are growing. I will also provide some news updates on Ubuntu Life specifically as well as some key takeaways happening on the continent. The purpose of this communication is to provide you with consistent and predictable monthly content so you can feel confident in your investment as well as more connected to the Ubuntu story as we grow. We are in this together. Thank you for being such an instrumental part of our story.
Peace, Zane Wilemon, CEO & Co-Founder
---

---

The Ubuntu Life Board of Directors met a few weeks ago and decided it was best to forgo our Series A at the moment as we continue to experience such rapid growth. As a result, we are now raising our Priced Seed Round using the standard Y-Combinator SAFE note at a 15% discount. We have currently raised $455,000 of our $2mm goal for this round.
If interested to learn more please email me directly, zanewilemon@ubuntu.life
---
Breaking into the Bag Market
After testing various styles in the bag market, we have found our winner! Our Kuba Cloth Bag Collection launched last July with the Weekender, Tote & Travel Pouches. In 2020, we sold 1,487 units of the Kuba Cloth Bags (12% of our total Ecom business) and we are on track to outperform last year. So far this year, we have sold 1,003 Kuba Cloth Bags. We also recently added a new pattern to our best-selling Tote Bag, The Zebra Stripe. With travel picking back up post-pandemic, we see our bag collection being a major driver in product performance and look forward to a highly successful Holiday season.
Unstoppable
Outperforming all expectations, our Single Strand Bracelets launched on March 27th and sold out in less than 5 days! In the past two months we have sold 3,797 units, which is our best product launch to date. We are launching 6 new colorways this July.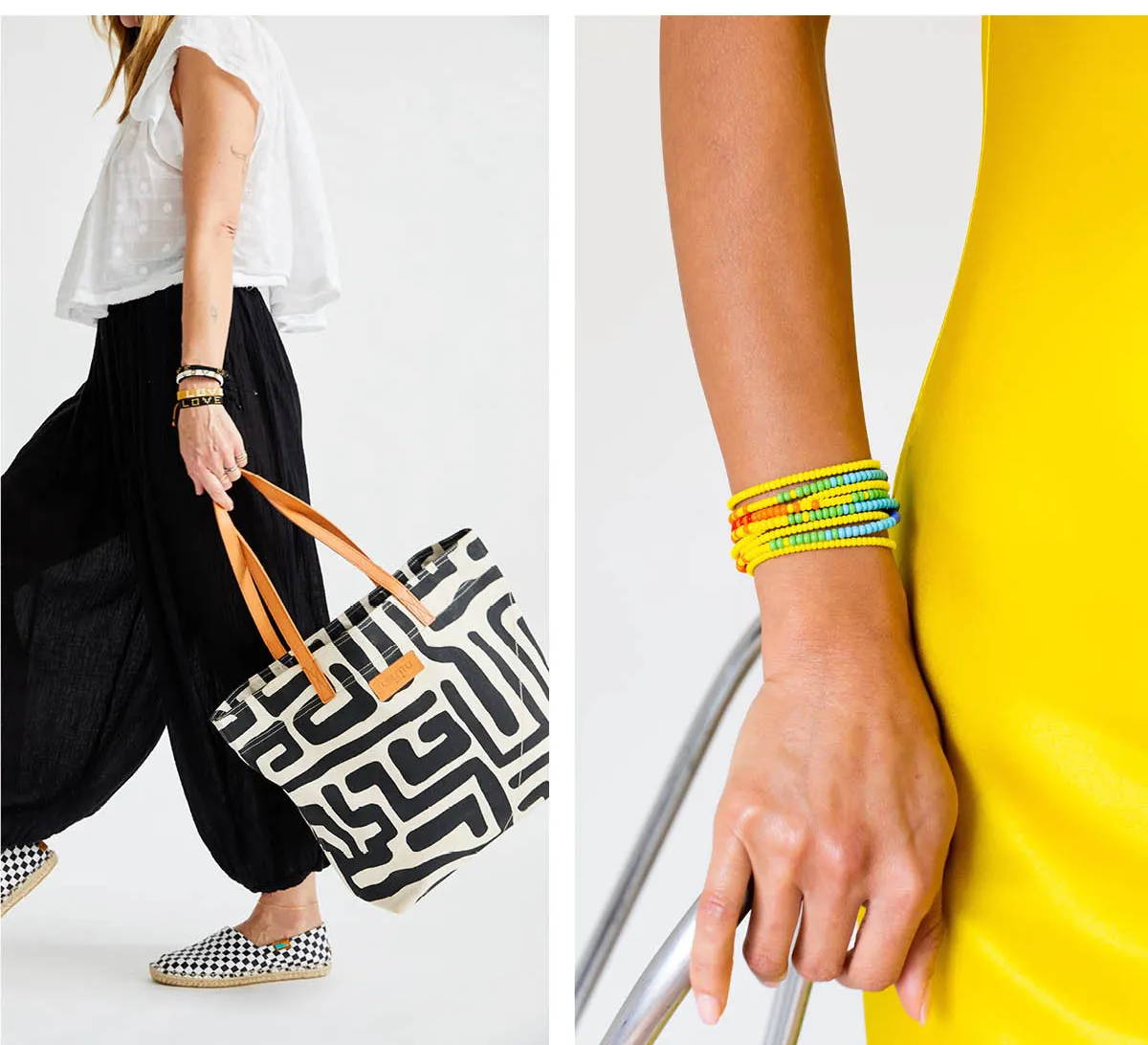 ---
Gross Margin (GM): Our goal for 2021 is to increase our GM to above 62% by negotiating better rates with suppliers and managing our production process more closely which will, in turn, increase the profitability of the business.
Expected Revenue Share (ERS): Our goal for 2021 is to decrease our ERS, which is the portion of revenue spent on advertising, to around 45%. This will allow us an adequate marketing budget to drive sales whilst ensuring that our net contribution is high enough to cover our operating expenses.
We monitor ERS and ROAS (Return on Ad Spend) daily to ensure that we are converting our advertising costs into enough revenue and are putting more funds behind advertising when ROAS is high and we have room to spend. We aim to keep ROAS above 200% with our annual goal set at 222%.
ERS was higher than our goal in May 2021, as we had a number of new product launches and had the budget to spend on marketing as our ERS for the year had been averaging below our goal. ERS is 41.4% for the year-to-date!
*1 - For calculation of Gross Margin, COGS includes raw materials, direct production labor in Kenya, international freight and shipping.
---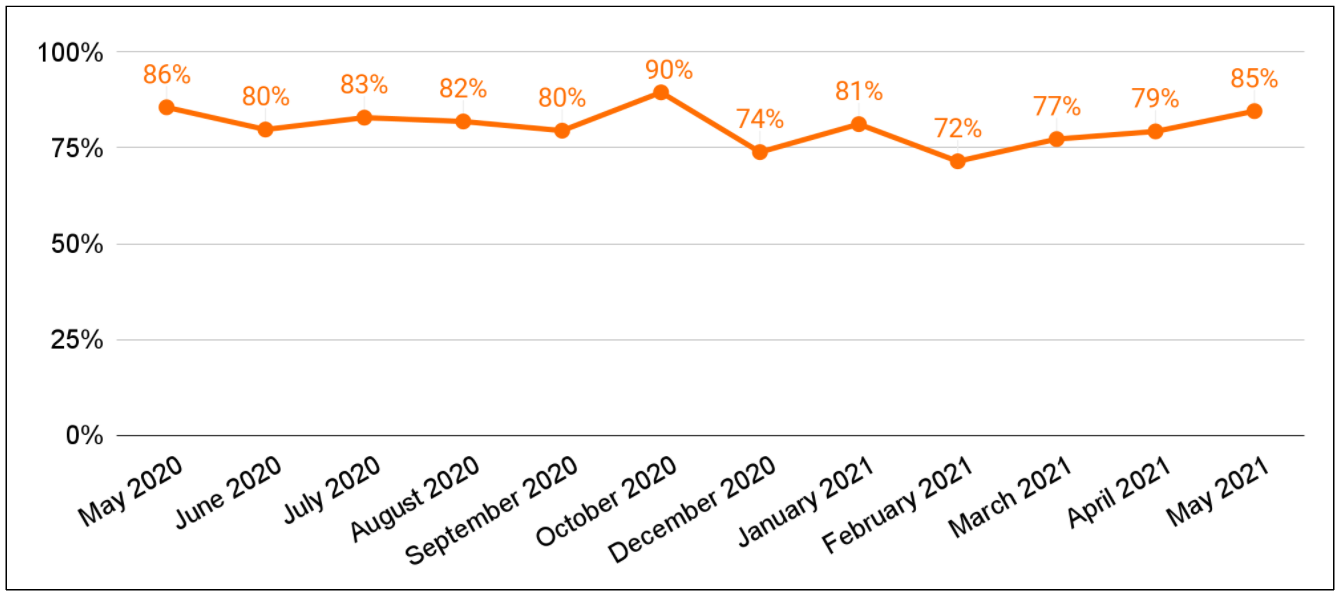 NPS is an index ranging from -100 to 100 that measures the willingness of customers to recommend a company's products or services to others. It is used as a proxy for gauging the customer's overall satisfaction with a company's product or service and the customer's loyalty to the brand.
The average eCommerce score is a 62. Any score above a 70 is considered excellent. Ubuntu Life is currently scored at 85.
---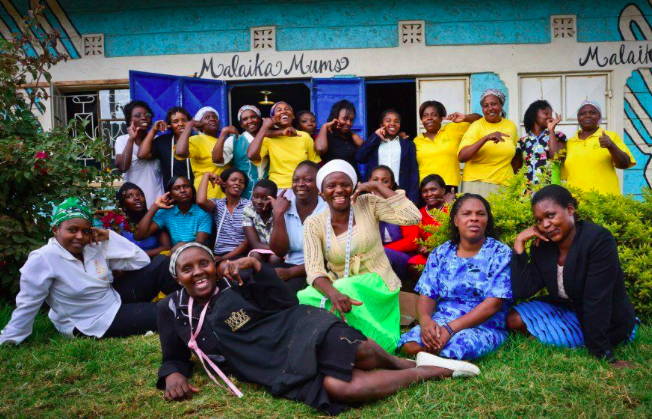 Starting with mums who struggled on every aspect of their life and seeing them today is just amazing. Stigma from disability of their children to low self-esteem because of being ridiculed. Now, these mums are not only small business owners but they are also leaders in the community.
The truth is that we have many people within our community who are highly talented and gifted but poverty has always overpowered their chances. What a joy that this business has become a gift that never stops giving. One person's growth has become a shining light in the whole community, now that is what we call Ubuntu!
Africa and its people have always been poor but the growth happening in businesses today is making very promising strides. The maturity of governments and enhancing the policies around the growing businesses has helped a lot in reducing the fear of risks. The growth of technology and the increasing number of young educated generations gives lots of hope. There are many opportunities in every aspect of businesses as the middle class continues to grow in every country in Africa. The ride can only get better.
Please read the following blog spotlighting 3 of our original founding Maker Mums and their rise to power.
Asante!
Jeremiah Kuria Co-Founder & Executive Director, Ubuntu Life Foundation
---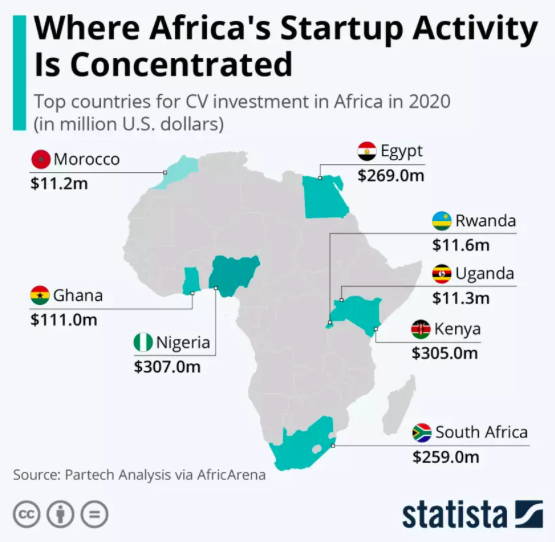 • A new report by AfricArena has revealed that venture capital funding for African startups will reach a record of $2.25 billion and $2.8 billion this year.
• While 2020 stunted its growth, VC investment is expected to climb sharply and exceed $10 billion by 2025.
• Currently, Nigeria and Kenya are the hotspots for African VC investment, with $307 million and $305 million raised in 2020.
---
Thank you for your continued partnership.
I will send these monthly updates on the first Friday of each month. If there is anything specific you would like included in these monthly updates please let me know and I will do my best to feature in the next issue.
Peace, Zane